7 Ways to Fight Against Breast Cancer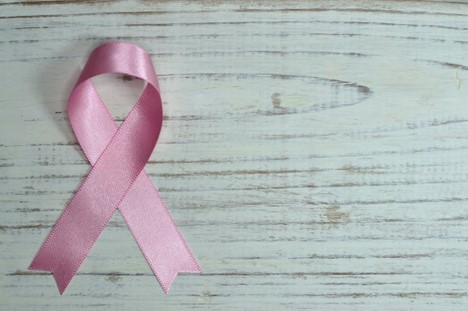 7 Ways to Fight Against Breast Cancer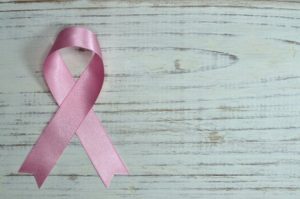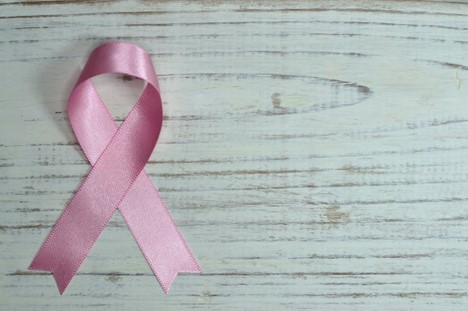 Imagine yourself as a warrior, fighting fiercely to defend your territory from enemies that have invaded it. Remember, you are not alone in this endeavor. Your loved ones and a vast network of resources and professionals stand with you, ready to help ensure victory in this fight. Breast cancer affects millions of people around the globe, and this metaphor aptly portrays its reality. World Health Organization estimates nearly 2.3 million new cases were diagnosed worldwide in 2020. With that in mind, it's time to unleash your inner warrior and discover how best to battle breast cancer courageously. This article will present seven helpful strategies and tips to help those facing this challenge navigate their journey with hope, resilience, and strength.
Knowledge is Power: Understanding Your Diagnosis
Step one in becoming an informed breast cancer warrior is understanding your diagnosis thoroughly. By understanding its type and stage, you will become better equipped to make informed decisions regarding treatment options. Your medical team should serve as your primary source of knowledge. Therefore, do not hesitate to seek clarification regarding any aspect of your diagnosis or plan. You can contact resources that will provide you with the information regarding your diagnosis. A patient advocacy network can be invaluable during this trying time, providing essential advice, guidance, and support as you navigate the complexities of diagnosis and treatment. Networks such as these connect you with expert healthcare providers, legal assistance, and financial aid resources to receive the highest-quality care throughout your journey.
Assemble Your Team: Choosing the Right Healthcare Professionals
No warrior can conquer a battle alone; the same goes for your fight against breast cancer. Assembling a team of experienced, empathetic healthcare professionals ensures the best possible care throughout your journey. To find the right medical team, research local oncologists and cancer centers, ask for recommendations from your primary care physician, and seek referrals from friends, family, or support groups. Don't be afraid to interview potential doctors and inquire about their experience treating your specific type and stage of breast cancer. Once you've chosen your team, collaborate with them to create a personalized treatment plan that addresses your unique needs and preferences. Remember, you have the right to seek second opinions, which can provide reassurance and confidence in your treatment decisions.
Strengthen Your Fortress: Embrace a Healthy Lifestyle
As a warrior battling breast cancer, it's essential to fortify your body and mind by embracing a healthy lifestyle. Begin by adopting a nourishing diet rich in fruits, vegetables, lean proteins, and whole grains, tailored to your specific needs and treatment plan. Consult with a nutritionist or dietitian to help you make informed choices that support your body during treatment. Engaging in gentle, regular exercise—approved by your doctor—can help improve your physical and mental well-being, boosting energy levels and reducing stress. It's also crucial to avoid harmful habits, such as smoking or excessive alcohol consumption. If needed, seek support from healthcare professionals or support groups to help you quit or reduce these behaviors.
Emotional Armor: Caring for Your Mental Health
Undergoing breast cancer diagnosis can profoundly impact one's emotional well-being. Taking steps to maintain good mental health is vitally important in the fight. Acknowledging its emotional impact, allow yourself to experience all emotions ranging from fear and anger to hope and determination. Develop healthy coping mechanisms like journaling, meditation, or practicing mindfulness to manage stress, anxiety, and depression as part of managing symptoms. Don't hesitate to seek professional assistance from therapists, counselors, or support groups if necessary. Sharing your experiences and feelings with others who understand your journey can provide invaluable emotional support and camaraderie.
Mobilize Your Support Army: Lean on Loved Ones
Your friends and family are vital allies in your fight against breast cancer. Communicate openly with your loved ones about your needs, emotions, and fears, and allow them to provide practical and emotional support. Accepting help with daily tasks, such as cooking, cleaning, or childcare, can alleviate some of the burdens you may face during treatment. Strengthening relationships with those closest to you can provide a source of encouragement, love, and understanding throughout your cancer journey.
Battle Plan: Staying Organized and Informed
Amid appointments, medications, and test results, staying organized and informed is essential for managing your breast cancer battle effectively. Create a system for keeping track of important information, such as a binder, digital app, or calendar, to ensure you have easy access to your records. Document your experiences, symptoms, and side effects, as this can improve communication with your medical team and help tailor your treatment plan. To stay informed about your diagnosis and treatment options, utilize resources and tools, such as online articles, books, and support groups.
Winning the War: Celebrating Milestones and Embracing Life
As you courageously battle breast cancer, it's crucial to take a moment to acknowledge the strength and resilience you demonstrate at every step of your treatment journey. Recognize each milestone, big or small, as a testament to your unwavering determination and progress in your fight against this disease. Amidst the challenges, prioritize focusing on positivity, gratitude, and the network of love and support surrounding you from friends, family, and fellow warriors. Embrace the hope ahead as you look forward to the future beyond breast cancer. Envision yourself setting and accomplishing new personal goals in your career, relationships, or personal development. Make plans to reconnect with old friends or forge new connections, knowing these relationships can enrich your life and contribute to your healing. Additionally, don't be afraid to explore new passions or hobbies that can bring joy, fulfillment, and a sense of purpose to your life after cancer. By celebrating your milestones and embracing life's possibilities, you are winning the war against breast cancer and paving the way for a brighter, more vibrant future.
Conclusion
As we conclude this journey, it's essential to acknowledge the power of hope and resilience in facing breast cancer. By implementing the strategies shared in this article, you're taking charge of your battle, arming yourself with knowledge, enlisting the help of loved ones and professionals, nurturing your emotional well-being, and celebrating each milestone as evidence of your strength and bravery.